Post-Conviction Attorneys in Georgia
For many clients, Georgia post-conviction relief through habeas corpus is the last chance to defend their rights. When this is the case, it's time to take advantage of this final opportunity and fight for your freedom with diligence and determination. At Brownstone, our post conviction attorneys in Georgia have the skill, experience, and professionalism that can ensure that you have the best possible chance to set the record straight. Our post-conviction motion areas are filled all over Georgia in Atlanta, Augusta, Columbus, Savannah, Athens, Macon, Sandy Springs, and Roswell.
Connect with our Georgia criminal lawyers for any post-conviction proceeding (770) 284-3147.  Or, you can speak with us by completing the contact form.
In general, post-trial motions in Georgia include:
MOTIONS FOR A NEW TRIAL DUE TO NEWLY REVEALED EVIDENCE

MOTIONS FOR POST-CONVICTION RELIEF DUE TO LEGAL ERRORS DURING THE TRIAL

MOTIONS BASED ON INEFFECTIVE COUNSEL.
When it comes to Georgia post-conviction relief and motions for habeas corpus, there are incredible considerations that complicate this area of law. At Brownstone, we are experienced in this litigation to protect the Constitutional rights and reputation of each of our clients. Contact us at (770) 284-3147.
Our other areas of practice include Georgia Federal Appeals and post-conviction appeals in Georgia.
If the Court of Appeals or the Georgia Supreme Court does not grant you a new trial, then you can file a habeas corpus petition in the county where you're under sentence or incarcerated. A hearing on this habeas corpus petition can be held before a judge in the county where you file the petition. The judge will decide to grant you a new trial or permit you to withdraw your plea if you plead guilty.  Georgia Post conviction motions are used to claim innocence, obtain a new criminal trial, obtain a lower sentence, claiming ineffective assistance of trial counsel, introduce new evidence, or overturn a judgment.  Our firm handles post conviction in Fulton County, Gwinnett, Cobb, Dekalb, Chatham, Cherokee, Forsyth, Henry, and Richmond County Georgia.
In Georgia, you can file a motion to withdraw a guilty plea if the motion is brought within a certain time period after the plea was entered. You can also bring a habeas corpus petition to vacate a finding of guilt in situations where you believe that the Court violated your constitutional right.
Georgia Criminal Appeals Attorneys
Since the writs of habeas corpus can be filed at both state and federal courts, it's critical that you work with appellate attorneys that have the experience and knowledge to navigate through these complex procedures. When achieved, there are many benefits beyond your restored freedom that improve your quality of life for years to come.  Persons that are wrongly convicted in Georgia may seek to overturn their judgment, trial, or sentence before the Georgia Court of Appeals or Appellate Court in Georgia. Our criminal defense appeals lawyers in Georgia will appeal your post-conviction motion to a higher court in order to seek review from a panel of judges in Georgia.
Federal Habeas Corpus Writs and Petitions in Georgia
Seeking the assistance of appellate lawyers means being able to have someone to represent you in the proceedings. Appellate attorneys have the knowledge and experience of all areas of appellate law, and the wisdom to apply the necessary procedures to your case. Depending on certain aspects of your case, your options on appeal may be to file a motion for post conviction relief, a petition for post-conviction, or any other relief that our experienced lawyers may deem proper.  Persons in prison may fill out the Georgia habeas corpus form.
When it comes to a federal crime in Georgia, our Georgia post-conviction relief law firm handles all areas of post-trial practice. A habeas petition is used to overturn a conviction. It can also be used to set aside a criminal sentence for either a state court or federal court prisoner. We take the time to review each case, to gather the necessary details of your case and to work with our clients on issues in their case that were not brought up at trial. Sometimes that means filing claims based on ineffective counsel. Contact our Georgia post-conviction relief lawyers to review your case. You have 1 year and 90 days from the final order in your case to file a 2255 or 2254 habeas petition or writ of habeas corpus. The firm's Georgia post-conviction relief attorneys work all over the state of Georgia, which enables us to assist clients anywhere. The firm handles cases in Atlanta, Savannah, Columbus, and Augusta.  Most federal writs of habeas corpus proceed through sections 2255 or sections 2254 if a person is in state custody.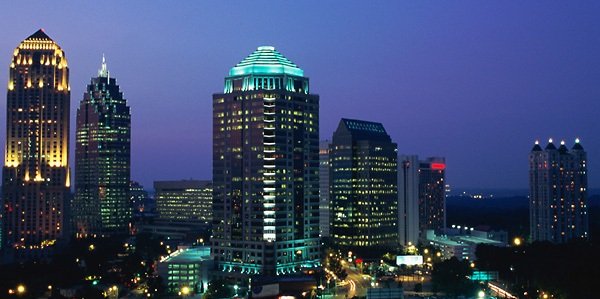 Our unique Georgia criminal appellate law firm briefs cases in every appellate court across the country including the United States Supreme Court. Our foundation for victory is based on winning strategies that are developed right from the start of your case. When our appeal attorneys review your case, they will determine the best route to take regarding your appeal.
We lead full investigations into your Georgia post-conviction case by filing requests for public records and obtaining information that couldn't be used at trial due to restrictive discovery rules. If need be, we also hire an investigator to reinvestigate the case and determine if there exists any evidence contradicting trial testimony or whether any witness stories have changed.
A common complaint that many clients and their families tend to have is with regard to the lack of open communication from attorneys. This issue won't arise when you engage Brownstone to handle your case. We will keep you updated about the status quo and let you and your family know what has been done and achieved.
To learn more about how Brownstone's Georgia appeals lawyers can help you, contact a post-conviction relief lawyer today at (770) 284-3147 to speak with a Georgia post-conviction relief attorney and to set up your initial consultation.
A Post Conviction Attorney in Georgia Should Provide
– Motion to Reduce Sentence
– Appeals
– Request for a New Trial
– Vacate a Previous Conviction
– Motions Based on Newly Discovered Evidence
– Pardons
– Clemency
– Communications
– Habeas corpus relief
Recent Georgia Post Conviction Motions 
Under the Georgia habeas statute, a prisoner can bring a habeas corpus action to challenge a criminal conviction and sentence on the ground that "there was a substantial denial of his rights under the Constitution of the United States or of this state in the "proceedings which resulted in his conviction." C.G.A. § 9-14-42(a), (c). Properly raised allegations of ineffective assistance of counsel present cognizable claims for habeas relief. Hicks v. Scott, 273 Ga. 358, 359 (2001). To establish ineffective assistance of counsel in Georgia, a defendant must demonstrate that: a) his trial counsel's performance was deficient; and that 2) counsel's deficiency so prejudiced his defense that a reasonable probability exists that the result of the trial would have been a difference but for that deficiency. Strickland v. Washington, 466 U.S. 688 (1984). The defendant must overcome the presumption that trial counsel's conduct falls within the broad range of reasonable professional conduct. Boyd v. State, 275 Ga. 774 (2002).  Read more about Georgia writ of habeas corpus: Georgia Post Conviction Petition Form
Email our lead post conviction attorney in Georgia Robert Sirianni.
2870 Peachtree Rd #158, Atlanta, GA 30305